Securing Access for Employees, Citizens, & Suppliers
Keeping your employees, citizens, and suppliers safe from cyberattacks without disrupting the services they need can be challenging. To secure your county's online environment, cybersecurity controls are essential but the wrong approach and careless implementation can negatively affect the user experience and is costly for the IT department.
That's why counties choose BIO-key's award-winning platform: PortalGuard — the only identity and access management solution to offer Identity-Bound Biometrics and provides a breadth of flexible, affordable options for:
BIO-key International is a trusted provider of Identity and Access Management and Identity-Bound Biometrics solutions that offer an easy and secure way to authenticate the identity of employees, citizens, and suppliers while managing their access across devices and applications. For 27+ years, BIO-key has been helping counties:
Protect against breaches
Eliminate passwords
Meet cyber insurance requirements
Lower costs
Improve IT team productivity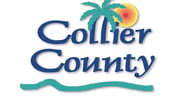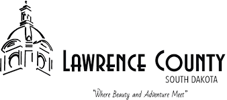 Counties trust BIO-key PortalGuard to:
"BIO-key provided us with an easy way to implement two-factor authentication while maintaining roaming profiles for our users. Setup was smooth and BIO-Key worked with us to answer any questions or issues."

Network Security Specialist, Collier County SOE
Have questions or want us to review your cybersecurity program?
Schedule a time to chat with the BIO-key team and

have a chance of winning the

NutriChef Pressurized Growler Tap System!
Additional Resources
Here are some cybersecurity resources you might find useful or check out our Resource Center for all content.