BIO-key MobileAuth




A Different Way to Authenticate




Eliminate the inconvenience, security risks, and costs of traditional authentication methods.
What is MobileAuth?
BIO-key MobileAuthTM with PalmPositiveTM provides fast, touchless, secure access to your accounts from any device. MobileAuth can be used for multi-factor authentication or passwordless workflows that make it easy to sign in even without your password.

With an automatic push notification when you are signing into a BIO-key PortalGuard-protected app from your phone, MobileAuth then uses PalmPositive to scan and match your unique palm details to ensure that only you can access your online identity, not another enrolled user on your phone, not a hacker, nor someone who SIM-swapped your phone number. Only you.
PalmPositive uses a simple palm scan as a form of Identity-Bound Biometrics, which is not only touchless and easy to use but confirms you are who you say you are with the highest levels of integrity, availability, security, and accuracy.



Get MobileAuth Today
Requires an active BIO-key PortalGuard IDaaS account.


MobileAuth is Perfect for Securing All Access.
Customer IAM (CIAM)
Give your customers a modern, authentication experience that's easy to use and requires no additional hardware.



Remote Employees
Secure remote access to your applications and critical data by determining legitimate users from hackers and proxies.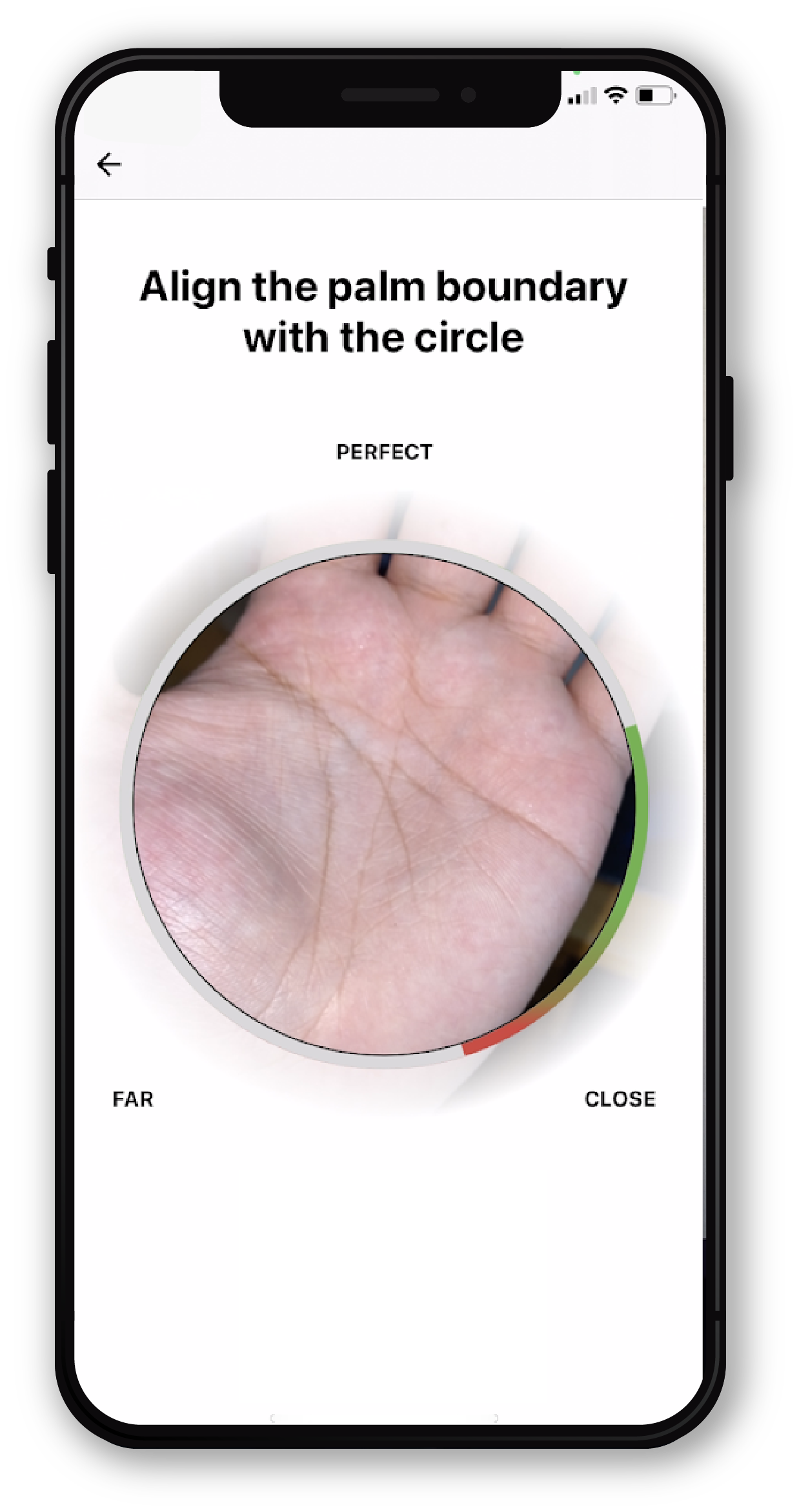 Passwordless
Passwords continue to be the weakest link in security. Eliminate passwords completely and replace them with "something you are".


Zero Trust
The first step towards Zero Trust is 100% multi-factor authentication (MFA) 100% of the time. Offer employees and customers MFA that is easy to adopt to support your Zero Trust architecture.
Integrity
IBB permanently binds a biometric (palm scan) to the user's digital identity to ensure only they can use their account privileges, not a proxy.
Availability
The user is free to authenticate themselves across multiple devices, even if a new device is introduced.



Security
Biometrics cannot be forgotten, phished, stolen, or forged. Built-in liveness detection prevents imposters from using scanned pictures or fakes.
Accuracy
A palm scan is up to 400x more accurate than common user-controlled device-based biometric authentication methods.
Low Total Cost of Ownership
Traditional MFA methods can be expensive to distribute and manage.
BIO-key MobileAuth requires no additional hardware and can be used on any camera-equipped device.
How to Use BIO-key MobileAuth
BIO-key MobileAuth is an easy-to-use mobile app with no new hardware required and a fast QR code registration and enrollment process that can be completed in seconds. As part of BIO-key's PortalGuard IDaaS platform, BIO-key MobileAuth supports its MFA and Single Sign-On (SSO) solutions to streamline logins while making them more secure. BIO-key MobileAuth with PalmPositive is available for both iOS and Android and requires an active BIO-key PortalGuard IDaaS account.
Enroll
Enroll both of your palms with a fast QR code registration process.



Login
Login to PortalGuard using MFA with a simple scan of your palm.



Deletion
Easily delete all of your biometric data from the PortalGuard Account Management page.