Key Components of a Stellar Student Portal
On-Demand Webinar
Student portals are a critical piece of higher education technology and a solution almost every institution has.
A good student portal is a powerful tool for student success. The trick is keeping the portal useful, engaging, and modern so that today's students actually want to use it. Outdated link farms don't cut it, and if the portal isn't available on the web AND mobile, don't expect students to be happy!
Watch this month's masterclass to hear from Pathify on:
Latest developments in student portal technology

Must-have features of a modern student portal

How to drive adoption and meet evolving student needs

Reimagining the student portal with Pathify
Presented to you by: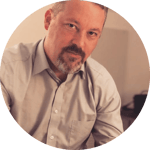 Mark Leary, Solutions Architect @ Pathify
Starting his career as a high school teacher, Mark Leary developed a passion for the student experience that has followed throughout his almost twenty years in IT and education. He graduated with a Master's in Education Technology from the University of Central Florida. Today, Mark brings that passion plus a wealth of knowledge and experience in EdTech systems and IT infrastructure to Pathify.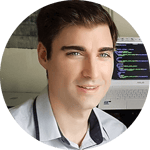 Alex Apostolov, Customer Success Manager
If you're interested in modernizing your student portal and streamlining the online experience, this is a session you won't want to miss!
Watch the on-demand webinar!