Frictionless Login & Solving IAM Security Challenges at the College of the Canyons
ON-DEMAND WEBINAR
Request the on-demand webinar to learn:
Best practices for implementing Single Sign-On (SSO) to integrate all applications under a single secure login. Explore how SSO can simplify access management, enhance user experience, and improve overall security across your education institution's diverse range of cloud apps.

The effectiveness of flexible multi-factor authentication (MFA) options in securing access for over 35,000 users. Discover how institutions like yours are leveraging MFA to add an extra layer of security, mitigate the risk of unauthorized access, and protect sensitive data.

The importance of UI customization in maintaining a consistent experience as users return to campus. Explore how personalized branding and tailored user interfaces can enhance user engagement, streamline workflows, and ensure a seamless transition for students, faculty, and staff.

Why over 200 institutions, including 55+ California community colleges, trust PortalGuard as their Identity and Access Management (IAM) solution. Uncover the key features and benefits of PortalGuard that have earned the trust of educational institutions, ensuring robust security, ease of use, and scalability.
Technology has become an integral part of education, and managing access to multiple cloud apps can be a daunting task. The IT team at the College of the Canyons recognized this challenge and successfully implemented PortalGuard to enhance the login experience, eliminate multiple password prompts, and address critical IAM security concerns.
We invited the College of the Canyons to discuss their use of PortalGuard to eliminate multiple password prompts, streamline the login experience, and solve other critical challenges that improved their overall IAM security. You will gain valuable insights from the College of the Canyons' experience, along with expert guidance on implementing SSO, leveraging MFA, UI customization, and selecting a trusted IAM solution like PortalGuard.
Don't miss out on this opportunity to learn from real-world examples and industry expertise. Register for our on-demand webinar now and take a proactive step towards enhancing security and improving the user experience in your educational institution.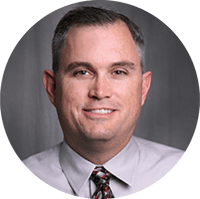 James Temple
VP of Technology
College of the Canyons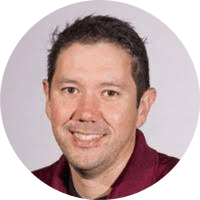 Hsiawen Hull
Executive Director of Infrastructure & Security
College of the Canyons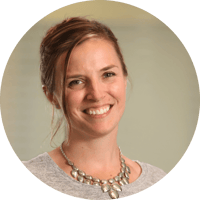 Kimberly Johnson
VP of Product
BIO-key International
If you're looking for a flexible solution to help you achieve your authentication goals, this is a session you won't want to miss!