It's Your Choice.
To select a flexible IAM solution that
puts you back in control.
Feeling the pressure to make a quick decision or only evaluate the obvious choices, you can end up stuck with a solution that isn't the best fit for your identity and access management strategy and solution.
PortalGuard IDaaS offers options where it matters the most. Options that can be combined to provide flexible, powerful identity cybersecurity.
With PortalGuard, you're in control. It's your choice to select the strong authentication methods that work for your customers and employees. It's your choice to move to the cloud or stay on-premises. It's your choice to secure identity the way you want.
Join our Virtual Product Demo on Thursday, February 4th at 2:00 pm EST to see the options PortalGuard IDaaS offers.
Our 45-minute, virtual events include:
A live cybersecurity demo by our top identity and access management solution experts with 25+ years of experience

Experts on the line to answer all of your questions
View the On-Demand Virtual Demo
Nirvana: A Flexible IDaaS Solution
An ideal identity and access management solution is one that is flexible and fits your IAM strategy. A solution that gives you enough options for strong identity security to cover the basics and adapt to your business, customers, workforce, and market trends now and into the future.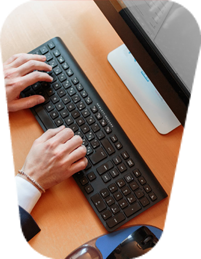 There's Pressure to Make a Quick Selection
However, the pressure to quickly find or update your identity and access management solutions is at an all-time high.
Cyberattacks are on the rise and digital transformation is in full swing, continually introducing new applications, data, and identities into the business that you need to secure.
Compliance and regulatory requirements continue to set the bar higher and higher on what is an acceptable level of security and the methods you can use to support it.
At the same time, we are in an era where the secure digital experience a company provides to its customers and workforce can make all the difference, impacting the business, its competitive edge, and even revenue.
Feeling the pressure to make a quick decision or only evaluate the "obvious" choices, many organizations end up stuck with an IAM solution that isn't the best fit for their IAM strategy.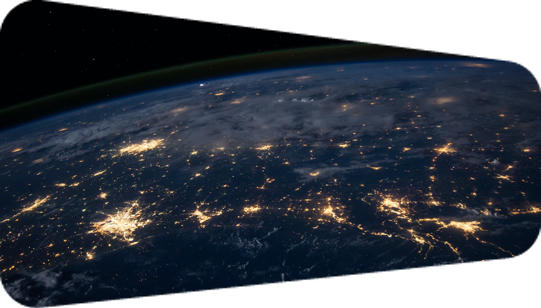 Authentication Options for ALL Users
While multi-factor authentication (MFA) is not the only component of your identity and access management solution and strategy, the wrong MFA solution and poor implementation can quickly limit its effectiveness.
With unique requirements across your users and a dynamic environment that constantly changes, not having enough authentication options can frustrate your users and stress out the IT team.
Don't overthink it and remember MFA is all about options.
PortalGuard IDaaS offers 15+ strong authentication methods, including world-class biometrics, that can be mixed and matched for multi-factor, passwordless, and adaptive authentication strategies.
"W

hile mobile MF

A has multiple benefits, a singular focus on smar

tphone-based methods is

impractical...for

5% t

o 15% of emplo

yees and o

ver 50% of cust

omers."


Gartner, Inc., 2020 Market Guide for User Authentication
Intuitive & Intelligent Support for Your
Hybrid Environment
Although the great "cloud migration" is underway, your environment is probably like many organizations – a hybrid. A mix of cloud, on-premises, and even "legacy" applications are still in use. With many IDaaS solutions focused only on cloud apps, they fall short when it comes to anything else.
As a solution that started on-premises over 10 years ago and has made the migration to the cloud, PortalGuard IDaaS offers full support for all environments. Including support for multiple single sign-on (SSO) protocols, PortalGuard provides a seamless experience for customers and employees to access ALL their applications.

According to Gartner, Inc., "Through 2020, organizations that expand their list of evaluated solutions to include one alternative vendor, one adjacent technology and one open-source option will save an average of 25% over potential projected costs when acquiring an IAM solution."
Protect Your Security Budget & Realize ROI

Often times, vendors will use incentive pricing or even "free" capabilities to entice you into their suite of solutions. As soon as you start to require additional or custom capabilities for your IAM strategy, however, unexpected and complicated licensing costs can be quick to overrun your security budget.
In addition, beyond the initial investment, many factors can impact the Total Cost of Ownership (TCO) of your IAM solution. Certain authentication methods, such as hardware tokens or being required to pay for employee SMS plans for phone-based methods, can create high recurring costs and maintenance overhead.
Budgeting for these costs can be a challenge and hard to justify when there are more affordable cloud-based alternatives.
At almost 50% of the cost of the competition, PortalGuard IDaaS is affordable for any security budget. Licensing is simple, easy to understand, and doesn't come with any "surprises". Offering the option of biometric authentication PortalGuard provides you with a low-cost alternative to more expensive authentication methods.